This section is an attempt on my part to showcase imagery that will work with those people looking for colourful imagery that is stylish and unique. All of these images will upscale to A1 size on Aluminium or plastic in addition to traditional wood or metal frame.

All the images that fit into here can be supplied in a format of your choice.

Please contact me for framing and price options if you want something different to my standard A4 & A3 size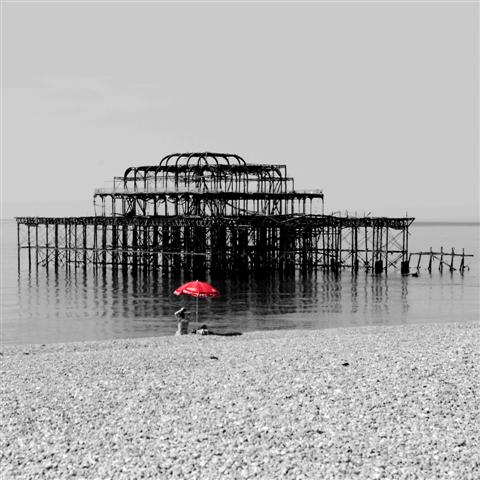 A walk along Brighton Beach coincided with someone having a picnic under a red umbrella, yes, it really did happen and the umbrella really was red. The West Pier backdrop made the event even more stunning.
Location: Brighton Beach, Sussex
Photographer: RJW